SAN JUAN, Puerto Rico — This is the year when multiple TV MVPDs are trying out a range of new measurement provider.
But, with so much talk about new currencies and measurement solutions, how can companies navigate the options?
Bryan Goski, VP, Enterprise Solutions, VideoAmp, says it is important to look for a future-facing option.
Create more value
In this video interview with Beet.TV, Goski says he feels publishers are not making enough money from their ads.
"We do feel that the industry is undervalued, the sell side's inventory," he said at Beet Retreat in San Juan.
"The measurement and currency systems have been built on legacy systems."
Alt-currency wave
Amongst recent moves:
NBCUniversal says it has picked iSpot.tv as its first cross-platform Certified Measurement Partner for cross-screen video, on a test-and-learn basis.
Dentsu tapped VideoAmp to measure ViacomCBS, on a test basis.
WarnerMedia selected iSpot.tv, VideoAmp and Comscore to do the same.
In February:
Discovery and media-buying agency OMG said they would test new-wave data from VideoAmp and Comscore.
Comcast said it would allow VideoAmp to integrate its large dataset.
That is all ushering in a big change from the days of TV being measured by Nielsen panels alone.
Currency vs measurement
But what about the buying? Goski likes to use clear definitions.
"'Measurement' is part of 'currency', but we don't like to conflate the two terms," he says.
"In our mind, currency is the process. It starts from when the buyer and seller meet to discuss a deal that they want to bring to the table, that's typically the buy and the sell side of the industry.
"It goes through the signature process of that deal, getting the inventory into market, pricing and valuing that inventory, stewardship once that campaign goes into market. Then the last piece of that is measurement."
Platform play
VideoAmp offers a software platform for advertisers, agencies and publishers to enact ads across linear TV, OTT and digital video.
It includes a TV viewer dataset from 39 million households, campaign insights and actionable optimizations.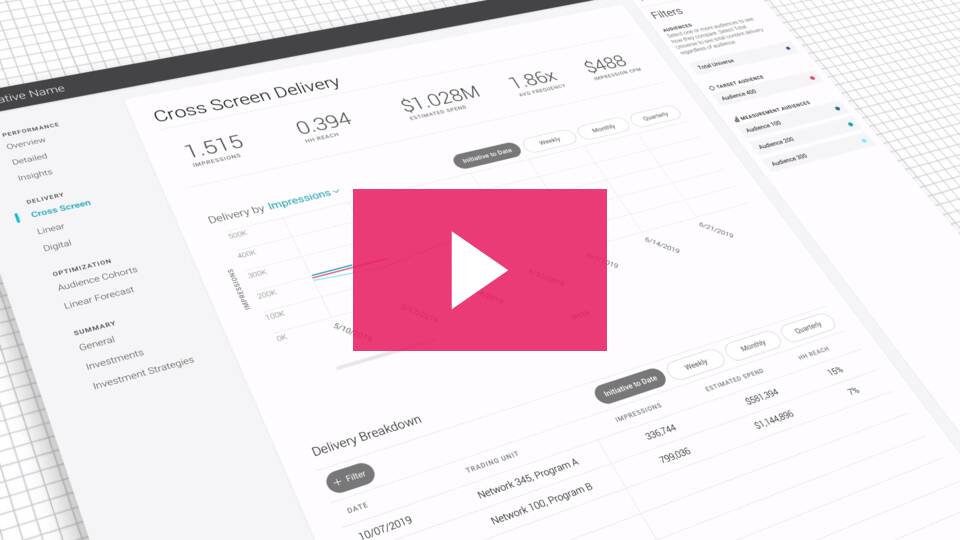 "Innovation is necessary to evolve the ecosystem beyond where it is today and where we think it needs to be," Goski adds. "You need to push past what you know today to create something better."
You are watching coverage from Beet Retreat San Juan 2022, presented by AppScience, Infillion, MadHive, SpringServe, Univision & VideoAmp. For more videos, please visit this page.