LAS VEGAS — Maybe the full-page, print-style ad format isn't the optimum format, even for an app that launched to replicate the modality of a printed magazine.
In October, Flipboard, the flippable content aggregation app that borrows its interaction method from the page-turning paradigm, launched Storyboard, a new ad format for buyers.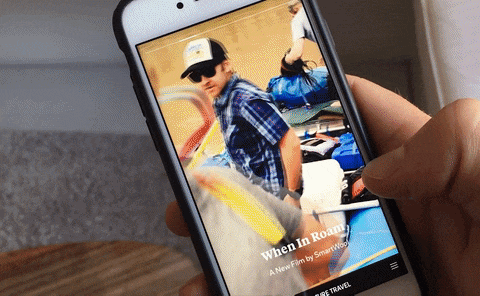 Speaking with Beet.TV at the Consumer Electronics Show, CEO Mike McCue explains the thinking behind the idea.
"You will see gorgeous collections of videos, image galleries and articles you can navigate through," he says.
"We're using this, initially, for brands to be able to tell stories using the assets that they have. We're also enabling some great work on an editorial front."
Flipboard had snagged Mindshare, Sephora and SmartWool to use the format at launch.
To McCue, it is all about delivering brands an audience that is in "an aspirational state of mind". Flipboard is setting out to do that by luring users in to tightly-defined topical and curated stories using an aggregation of lush-looking video and photos.
McCue says the model tries to target those aspirations of users who are engaged "as opposed to a snacking mentality", and in a way that is just like Vogue". It seems a play for the luxury end of the market.
McCue reckons 2017 will see more social platforms move toward a model where they serve up pre-defined topical newsfeeds to users.
This video was produced as part Beet.TV's coverage of CES 2017 presented by 605.  For more videos from the series, please visit this page.